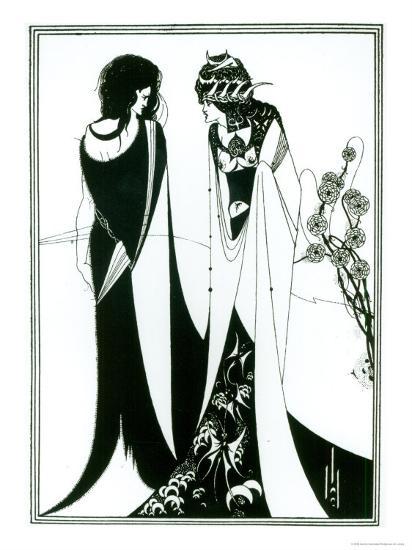 The story of the evolving relationship between Victorian illustrator Aubrey Beardsley and poet, critic, and self-confessed invert Andre Raffalovich, this psycho-sexual drama provides a fascinating look at late-19th century homosexuality, the birth of modern art, and the price paid for being a genius.
Beardsley's Mentor was a Semi-Finalist for the 2014 National Playwrights Conference at the O'Neill.
This is from my artistic statement sent to the O'Neill:
I set out to write a play about Aubrey Beardsley for two principle reasons: one was a deep and abiding love for his art, and the second was the personal and emotional connection I felt to the few details of his life I was privy to. As with any historical play, what followed was an intense period of research and investigation, where I approached the work from a number of angles before settling on Beardsley's relationship with Raffalovich, the details of which remain something of a mystery.
I knew going into the play that I wanted to explore the relationship between art and sexuality, and whether one can serve as a substitute for the other. I did not expect to hit upon the vast sea of themes that naturally emerged from exploring Beardsley and Raffalovich's lives – the debilitating impact of a fatal illness, concern for one's legacy or posthumous reputation, the role of religion as an emotional substitute for repressed desire, and the cumulative psychological and emotional effects of living in a restricted society, one that does not allow artists to practice without judgment and censorship, and one that does not allow free expression of one's sexual identity. Throughout all of these rather heady ideas, I strove to always keep it grounded in my own experiences and emotions…
Full-Length Drama (3M / 1F) – to read visit the New Play Exchange or e-mail a request to me at meh2151@gmail.com